DSP Recognition Week Outstanding Person: Liz Copeland at LifePath

A sincere Thank You to all of the of the DSPs who work in the field of Intellectual Disabilities (ID)and Autism Spectrum Disorder (ASD)!  You strive to provide quality supports every day to this population.  

‍We are highlighting a second outstanding person for DSP Recognition Week; Liz Copeland at LifePath. Liz was nominated for recognition by Kim Steinhauer, LifePath's Program Nurse for Bucks County. Kim stated "I feel Liz deserves recognition for going above and beyond expectations and is  always making sure that our individuals at our Keystone Program receive the absolute best care. She is an extraordinary asset to the program and LifePath and I feel she deserves the spotlight (even if she may not want it). She is a selfless, hardworking, dependable, and dedicated employee of LifePath. She takes loving care of our Keystone ladies and is always helping them achieve their full potential. Liz is the epitome of Lifepath's mission statement, "providing compassionate care with dignity and respect". Thank you for all that you do!" 

‍Liz was interviewed to highlight and celebrate her achievements as a DSP. Liz's answers to the interview questions are below: 

‍How many years have you worked in the field of ID?  I have worked in the field for over three years at LifePath in their Bucks County Keystone Program.  

‍How many individuals live in the home that you work in?  We have 6 ladies living in our Keystone program, the oldest lady is in her late sixties.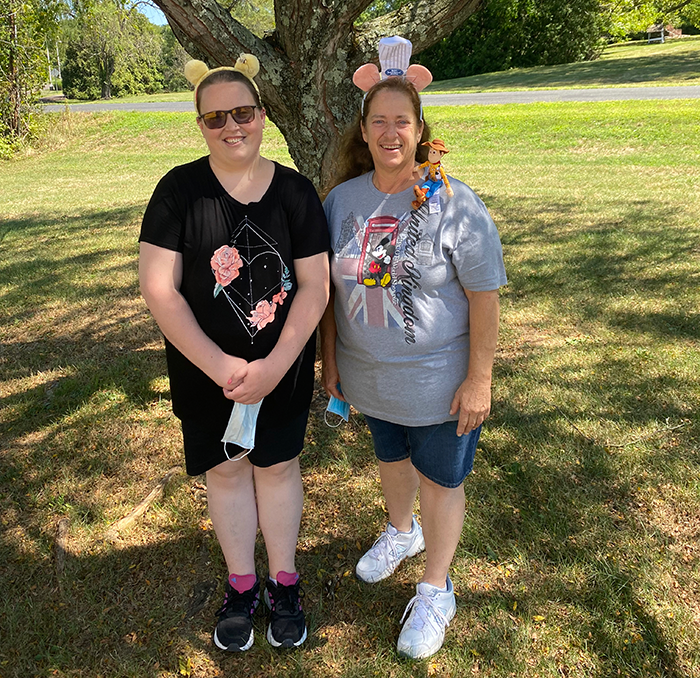 ‍If you had a wish list as a DSP, what would be on it? To be able to spend more time with the ladies just doing the things that they enjoy because it was so difficult during the pandemic when we could not go out or have visitors. 

‍A final word from Kim!  "A special thank you to all of the DSP's everywhere, without you we would not be able to meet the needs of our Individuals- please know you are all special and greatly appreciated! Happy DSP Recognition week!"