This web page contains booklets and brochures for the ID community that pertain to the physical well-being of an individual with ID.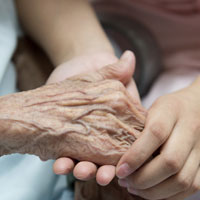 PDF Publication
Description
Developmental Disabilties
Nursing Guidebook

The Developmental Disabilities Nursing Guidebook is a resource that provides useful information about the specialty of Intellectual/Developmental Disabilities nursing and health care for people with disabilities.




Specific nursing issues are examined including certification, delegation, documentation and health promotion. The various roles of the ID nurse in a residential agency are explored.

Diabetes Booklet

The Diabetes Guide provides individuals, families and support staff with useful information about diabetes and tools to support an individual living with diabetes. Some highlights from the guide include:

the risk factors for diabetes,
signs and symptoms,
how diabetes is diagnosed,
the difference between oral medication and insulin,
along with helpful tips for living with diabetes.

Dysphagia Booklet




A guide for those providing support in the residential home to individuals with an Intellectual Disability and/or Autism (ID/A) who have a diagnosis of dysphagia or GERD (gastroestophageal reflux disease) or swallowing disorders.

Click here for a project description.

Dysphagia Resource Directory




A directory developed by the Southeast Region Dysphagia Summit Task Force Committee designed to be a resource guide to help meet the needs of people with intellectual /developmental disabilities .

Click here for a project description.

Fatal Four Resource List

In a continued effort to support the identified Fatal Four Medical Conditions, PCHC created a helpful one-page handout with a list of online resources to support these conditions. Feel free to download and use them in for training, reference or support for a person identified with or at risk for these conditions.

Feeding Tube Resource Packet

Resources and documents helpful in support of people with an Intellectual Disability and/or Autism (ID/A) that can be adapted to meet your personal needs.

Click here for a project description.

Gastroesophageal Reflux Disease (GERD) Booklet

Booklet to help people better understand GERD, to recognize possible symptoms of GERD, and to obtain proper treatment for GERD. This is a common health care condition affecting people with IDD.
General Guidelines for Nurses in
Community Residential Programs
Supporting People with
Intellectual Disabilities Booklet
The guidelines in this booklet are a compilation of potential nursing involvement in the health care of people with ID/A. The guidelines should not be construed as a list of required activities to be performed by nurses working in small community homes since it would be relatively impossible for anyone to be responsible for all facets of the activities described.

Genetic Testing Brochure

The PCHC Genetic Testing Brochure provides the reader with a brief overview of the purpose and process of genetic testing and the benefits of genetic testing regarding identifying medical and behavioral risk factors. This testing is often recommended for people with ID/A. Brief overviews of Angelman's, Fragile X and Prader-Willi Syndromes are provided within the brochure as well as where to find additional resources and information regarding genetic testing.

Hearing Aid Resources
Here is information with additional resources to obtain insurance coverage and financial assistance for hearing aids.
HIRS
(Health Information Recording System)

A medical record keeping system designed to meet the needs of individuals, caregivers and health care professionals within the ID/A system. The entire document can be downloaded here.

All individual HIRS forms can be downloaded from the Forms web page under the Health Information Recording System (HIRS) tab.

Click here for a project description.

Hospital Outreach Brochure

Hospitalizations can be challenging for people with an Intellectual Disability and/or Autism (ID/A) . Many healthcare providers may have concerns and uncertainties around providing services to people with ID/A. These issues can create a barrier to optimal health outcomes for people with ID/A.

Hospital Admission and Discharge Planning Booklet

The information in this booklet is provided as a tool to assist anyone dealing with hospitalizations or facing extended medical care. Some of the topics include: planning for hospital admission, roles and responsibilities of hospital staff and team members, preparing for discharge home or transferring to another health care facility and documentation. Funding was provided by Pennsylvania LINK to Aging and Disability Resources, June 2015.

Management of Pain for people with an Intellectual Disability (ID) & Other Developmental Disabilities

Booklet used as a tool to help providers, family members, caregivers and individuals understand pain management for people with ID and other disabilities.

Men's Health Information Booklet

The Men's Health and Wellness booklet was designed to a handbook for men with ID/A that can serve as a guideline to living a healthy life.
Navigating the Insurance System Again



It can be difficult and confusing to navigate the health insurance system. This updated guide will help explain each insurance plan, their coordination, the importance of Special Needs Units (SNUs), define medical insurance terminology, eligibility and provide resources.

Nurses Survey Report





Report on a survey of nurses working in small community residential homes providing health care support for people with ID/A in the Southeastern Region of Pennsylvania.

Click here for a project description.

Nursing Home Panel Review Brochure





The purpose of the Nursing Home Review Panel is to review each Philadelphia Pennhurst or Embreevìlle class member who may need a skilled nursing or rehabilitation facility. The Nursing Home Review Panel must be informed of admission to a nursing home or rehabilitation facility in order to monitor progress to ensure quality and discharge. For more information, please see our brochure.

The Hospital Admission Follow Up Form needs to be submitted to the Nursing Home Review Panel whenever a Pennhurst or Embreeville class member, registered in Philadelphia, is admitted to a hospital. This form needs to be resubmitted anytime there is a change in the placement of the class member who has been hospitalized. The Hospital Admission Follow Up Form is submitted by the Supports Coordinator assigned to the class member.

Preventing Pressure Injuries





The Preventing Pressure Injuries booklet provides staff and families with useful information on pressure injuries and what can be done to prevent them. Some highlights in the booklet include:

Who gets pressure injuries
Treating pressure injuries
Stages of pressure injuries
Preventing pressure injuries

For more information, please download the booklet.

Safety Reminders

This publication provides an overview of issues to consider as people with an Intellectual Disability and/or Autism (ID/A) get older and/or experience changes in physical or mental health status. It includes a list of links to many important safety resources.

Sexual Abuse Awareness and Resources Brochure

This brochure outlines critical issues regarding sexual abuse awareness related to people with ID/A. This brochure answers questions including: What are the risk factors? What should you look for? How can you help? It provides guidance on what you should do if you suspect or witness sexual abuse and provides information on organizations who can help.

Click here for a project description.
Special Needs Unit (SNU)
Brochure
This brochure provides resource information for the Special Needs Unit (SNU) of the Medicare Managed Care Organizations. This will assist in the coordination of health care services for people with ID/A.

Training Topic List

A list of all trainings offered by PCHC. You can schedule any of our trainings listed by calling the Education Department at 215-546-0300 ext. 3206 or by filling out the Training Request Form and faxing it to 215-790-4976.

Wheelchair Guide Brochur

e

This booklet is intended to assist people, families, advocates, residential supports staff, agency nurses and supports coordinators to obtain safe and appropriate wheelchairs for people with an Intellectual Disability and/or Autism (ID/A).
DISCLAIMER: Information and education provided by PCHC is intended as general information only and is not all inclusive or intended to replace physical, dental or behavioral health advice. If you believe that you, or someone you support, have physical, dental or behavioral health issues, please seek professional advice.