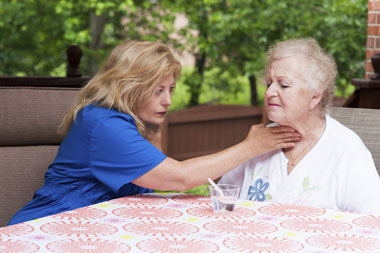 The following educational materials on Dysphagia were presented to nurses in October 2018 and April 2019 as a part of a Train the Trainer Event in the Southeast Region of Pennsylvania.
The intent was for the materials to be used by nurses in their educational presentations for people diagnosed with an Intellectual Disability and/or Autism, direct support professionals, family members, etc.
These materials are being provided for your convenience and in an effort to promote education about the diagnosis of Dysphagia and the necessary support.
DISCLAIMER: Information and education provided by PCHC is intended as general information only and is not all inclusive or intended to replace physical, dental or behavioral health advice. If you believe that you, or someone you support, have physical, dental or behavioral health issues, please seek professional advice.